Company Registration
Company Registration
• Facilitate Government-Related Paperwork
• Help Resolve Issues with Government Agencies
• Provide Fast and Convenient Business Registration
"We take care of things for you so you can focus on the more important things, like making sure your business runs smoothly"
Tax & Accounting
Tax & Accounting
• Financial Accounting Service
• Financial Reports
• Payroll Service
• Employee Benefits
• Tax Compliance
"Gone are the days when you have to talk to different individuals to make sure the various law- and manpower-related financial matters of your business are taken care of"
Marketing & Public Relations
Marketing & Public Relations
• Social Media Marketing
• Content Marketing
• Branding
"Because your business is only as good as people perceive it. Let us help you make—and maintain—that good impression"
VISA Processing
VISA Processing
• SRRV
• SIRV
• VISA extension
• Working Visa
"Want to start a new life in the Philippines? We can make it possible"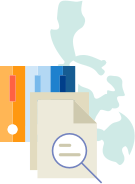 Experience and Expertise
We are well-versed in what we do. With more than eight years of experience in handling business registrations, tax and accounting services, real estate purchases and leases, marketing and pr, and VISA processing (among other regulatory registrations), we have full grasp and understanding of how we can deliver the things that you need in a timely manner. Our expertise and work ethics allow us to deliver results efficiently.
We treat your business as if it was ours. Because we believe that the only way we can succeed is by helping you achieve your success.
Your Business is our Business!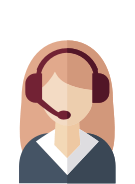 A Team of Highly Qualified, Duly-Certified Individuals
We work with only Certified Public Accountants and experienced accounting professionals with unparalleled work ethics and principles to make sure that you can sleep soundly at night knowing that your taxes and accounting needs are being handled well. In addition, we have a team of legal and regulatory experts who work hard to give you the permits and other regulatory documents you need in a very timely and efficient manner.
We Move Your Business Forward
We don't stop when the work's done. We look and recommend ways to take your business further. Our more than 300 local and international clients (most of which come from China, Hong Kong, Singapore, Taiwan, Malaysia, Japan, Australia and USA) can attest to that.

Founded in 2011 and incorporated in July 2013, Pinnacle Sources Global Consultancy is a professional consulting firm that specializes in providing quality business solutions. Based in the Philippines' business capital, the company houses a pool of dynamic, experienced professionals who are well-equipped to handle a myriad of business-related concerns.
From its humble beginnings, Pinnacle Sources has grown to become a one-stop-shop for business solutions—catering to all sorts of businesses regardless of size, tenure, or industry. Our current roster of clients includes players in retail, public relations media, freight logistics, real estate, finance industry, offshore outsourcing, holdings, IT and food and beverages fields. While most of them are based in the Philippines, a significant number have HQs in China, Hong Kong, Taiwan, Singapore, Australia, the United States, Japan, and Malaysia among others.